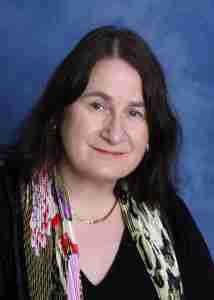 Danielle Salamon ARMCM GRSM (Course Director)
After 28 years of sterling work, Muriel Levin retired from directing Holiday Music, and Danielle took it over from 2018.
Danielle is an experienced recitalist, as a solo player, as a song accompanist and as a chamber musician. She is a past winner of the Mozart Memorial Prize and has been staff accompanist to the BBC Young Musician competition and to the Dartington Summer School. For several years she held a post at the University of Sheffield as Convocation Pianist in Residence, performing frequently with the Lindsay String Quartet and teaching many excellent students.
Danielle is a well established London piano teacher, with a particular interest in the training and development of gifted young pianists. For many years she has taught at the Royal College of Music Junior Department and more recently also at the Purcell School. She also mentors other piano teachers and other interested adults and has run an enthusiastic Piano Group (of adults) since 2001. She has also presented several weekend courses on the lives and works of famous composers. She has been an examiner for the ABRSM and a festival adjudicator.
Both in 2009 and 2012 she undertook tours in Australia and in New Zealand where she gave lecture recitals on various aspects of piano technique and repertoire, as well as masterclasses.
Danielle is currently engaged in a Mozart Piano Concerto project in London, and is hoping to complete the entire series. Twelve concertos have already been successfully performed with the remaining concertos to be completed.
---
The Faculty of 2023 also includes: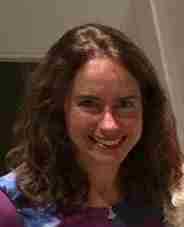 Lucy Waterhouse (Violin)
Lucy Waterhouse, born into a family of musicians in London graduated from Cambridge University before finishing her violin studies at Guildhall and finally Indiana University in USA. Eager to travel more after performing worldwide with the ECYO (European Community Youth Orchestra) Lucy took a job in the Arctic North of Norway, before living in Oslo. Back in London, Lucy has enjoyed an extremely varied free-lance career playing in and touring with many of London's orchestras including the Philharmonia, BBC Symphony, London Mozart Players, City of London Sinfonia, English National Opera, Orchestra of the Age of Enlightenment. As a chamber musician she has performed with the Fitzwilliam String Quartet, extensively with Tango Volcano – the band she started in 2001 and more recently with Almagro Ensemble. Lucy teaches violin and chamber music at Junior Trinity, coaches yearly at NCMC (www.ncmc.org) and is involved with Apollo Music Projects, bringing live music into Primary Schools in Hackney & Tower Hamlets. She is a founding member of Highbury Opera Theatre and lives in Islington with her Norwegian husband and daughters.
John Crawford (Violin)
John has had a long career as a performer, teacher and coach. He was a member of the BBC symphony orchestra for 10 years before teaching gradually became his main interest. He has held positions at the RCM Junior dept, the Purcell school, the Keski Pohjanmaan Konservatorio in Finland and Trinity Laban conservatoire where he is still active. He also is a sought after teacher of the Alexander technique and has worked with many musicians seeking for more ease and comfort in their playing. He is still active as a performer, leading the Forest Philharmonic, Camden Symphony and Ernest Read orchestras, with all of which he has had regular concerto appearances. He is particularly interested in how unseen underlying attitudes to playing affect freedom and comfort.
John also coaches regularly on the National Youth String orchestra courses, European Youth summer music and this year he has been invited to coach on a Pro Corda chamber course. He has given many courses and workshops worldwide on freedom and comfort for musicians, most recently in Bulgaria.
Pamela Moody (Cello)
Pamela completed a 4 year performance course in cello and composition at Trinity College of Music in London. She was awarded the Gertrude Norman Prize for Chamber Music and the Chappell Composition Prize. Over 40 years, Pamela has taught the cello and coached Chamber Music, mainly at North London Collegiate School and Harrow School, and for a few years at the Junior Department of Trinity College of Music. She recently made a well earned retirement from school teaching, but continues to teach privately.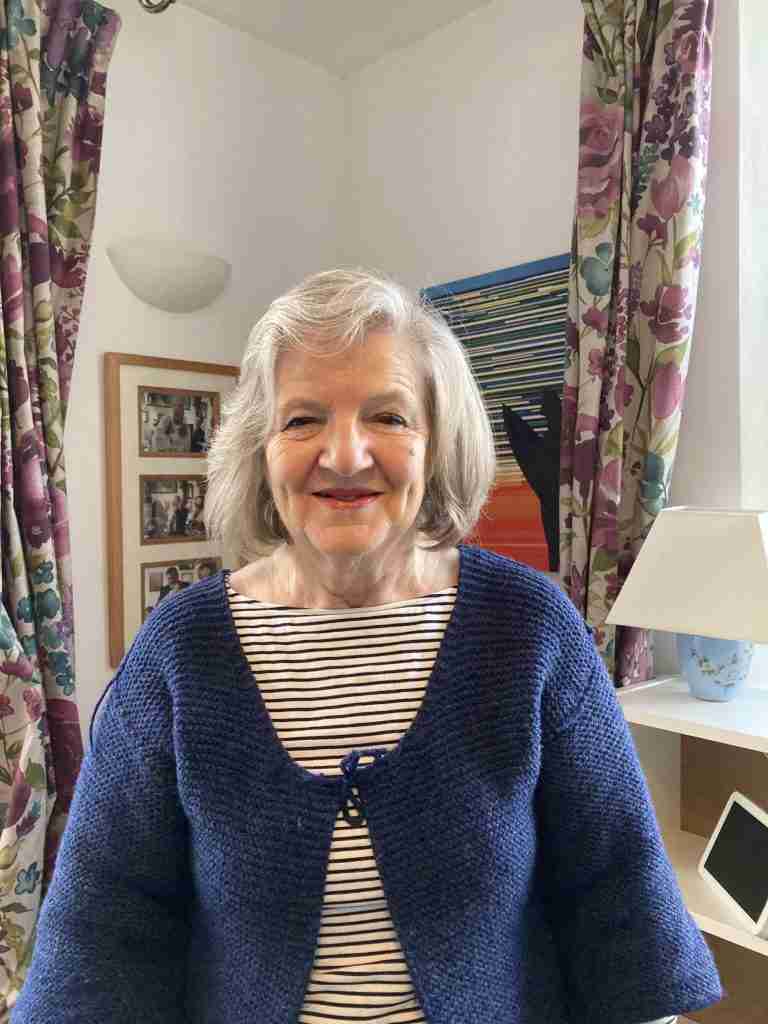 Catherine Dubios (Piano)
Catherine trained at the Royal Academy of Music and the Guildhall School of Music under such notable teachers as Franz Reizenstein (piano) and Sidney Griller (chamber music). In addition to an extensive teaching career, including for many years at Harrow School and at the Purcell School, Catherine has had much experience on the concert platform, mainly by choice as an accompanist and chamber musician. She was for approximately 30 years pianist of the Deakin Piano Trio, with whom she recorded, broadcast and toured widely. Currently Catherine continues her work as private teacher and piano accompanist.
Nadia Lasserson (Piano) B.Mus(Lond),ARAM,GRSM,ARCM (multi-piano session)
Nadia is an experienced performer of lieder, chamber music and concertos. She has recorded the rarely-heard Mendelssohn Concerto for Violin and Piano and the Schubert Notturno with violinist Peter Fisher. She performed Beethoven's Triple Concerto and Piano Concerto no 2 in Bb with the European Doctors' Orchestra (founded by her husband Dr. Michael Lasserson ten years ago) in the Cadogan Hall and in Bangalore. She recently performed Mozart's Coronation Concerto, her seventh in a project to play them all. Nadia teaches at the Royal College of Music and Trinity College of Music Junior Departments in London and at JAGS girls school and privately.
A firm believer in the value of ensemble playing for pianists her publication "Piano Needn't Be Lonely" a guide to over 400 pieces of Chamber Music and Multipiano Repertoire – is now in its third edition. She is the Organising Secretary for EPTA (European Piano Teachers Association), founded by her mother, Carola Grindea, 40 years ago.
Raphaela Papadakis (Voice)
Raphaela was born in London to a musical family and could sing before she could speak. She performed her first solo aged four singing Once in Royal David's City, and hasn't stopped since. After studying English at Clare College, Cambridge, she won a full scholarship to the Guildhall School of Music & Drama, where she continued to win prizes and awards including 1st prize at the National Mozart Competition. For the past decade, she has enjoyed a busy and varied career as an operatic soprano, singing principal roles and covering at opera houses such as the Royal Opera House, Glyndebourne, Garsington and the Berlin Staatsoper, performing recitals across the globe from Carnegie Hall to the Beethoven Woche in Bonn, working as a consort and choral singer with acclaimed groups on international tours, and recording for film, television, and radio. During the pandemic, she trained as a primary-school teacher, which gave her new-found confidence in her skills as a leader and educator. She now has a thriving private studio teaching singers of all ages and abilities, and leads choirs in schools and outreach settings. Her philosophy is – anyone can sing. It's her mission in life to inspire others to enjoy singing and music as much as she does.
Rachel Parkes (Voice)
Rachel Parkes received her early musical education through the Royal School of Church Music and Northamptonshire County Performing Arts Service, and went on to gain a first class Honours degree in Music, and later a Masters in Music and Performance, from Royal Holloway, University of London.

Rachel has travelled extensively throughout the UK, Europe and America as a founder member of the a cappella ensemble Voces8, with whom she featured on both BBC and International radio, and made a number of CD recordings. As a regular on the London choral scene, Rachel enjoyed singing and touring with a variety of professional church choirs and ensembles throughout the UK, Europe, Asia and the USA, including Tenebrae, London Voices, the Armonico Consort, Consortium and the Eric Whitacre Singers. With Howard Goodall's Enchanted Voices she has performed in the Royal Albert Hall, at the Classical BRITS, and on BBC TV, and can regularly be heard on Classic FM. Rachel also featured as classical crossover backing singer for pop and rock legends Goldfrapp, Florence and the Machine, and Annie Lennox, as well as contributing to the soundtracks of many Hollywood soundtracks from The Hunger Games, to The Hobbit and Hans Zimmer's space epic Interstellar.

As a soloist, Rachel specialises in music of the Baroque and Classical periods. Oratorio roles have included Vivaldi's Gloria with the Orchestra of Opera North, Mendelssohn's Elijah, Haydn's Creation, Handel's Messiah and Dixit Dominus and J.S. Bach's St. John Passion and Magnificat. Rachel is a qualified 'Vocal Health First Aider', co-conductor of the Nottingham Chamber Singers, and the Assistant Artistic Director of Nottingham based Charity Music for Everyone.
---
Frankie Papadakis (Dalcroze) Frankie enjoys teaching Kodaly and Dalcroze music classes and piano at Stringendo Music School, music at Copenhagen Primary School and piano privately. She is a regular tutor at Holiday Music. She has recently graduated from UCL with an MSc in Psychoanalytic Developmental Psychology with Distinction and is working as a child counsellor with vulnerable children at Copenhagen School. Frankie taught Kodaly musicianship classes and string ensemble classes at Junior Guildhall, and was deputy head of North London Colourstrings where she taught piano, musicianship, junior choir, beginners' string ensembles and music kindergarten for many years. Frankie firmly believes we are all innately musical given the right environment. She believes that Dalcroze classes enable students to express themselves freely through sound and movement, and thus experience music holistically engaging the body, mind and emotion. Frankie has experienced the huge benefits of attending Kodaly and Dalcroze classes personally. She has also witnessed the enormous musical benefits her three daughters received from learning Kodaly and Dalcroze techniques from a young age at Junior Guidhall and Procorda. She regularly participates in Paul Robert's annual piano summer school in France. Frankie is married and has a very lively jackapoo. She enjoys wild water swimming, pilates and dog walks with friends.
Resident Pianist
Richard Calder (LTCL) studied piano with Muriel Levin and George Hadjinikos. An experienced chamber musician and improviser, Richard has been a vital member of the Holiday Music team for many years now. He is available to form ensembles with course participants at an advanced level.
Administrative Assistant
Hannah Olbrich (BMus) studied cello and piano at Chetham's School and then the Royal Northern College of Music in Manchester. She now works in the RNCM library, teaches the piano, and loves accompanying. Hannah also arranges music for Special Virtuosi, an orchestra of severely disabled children and adults.