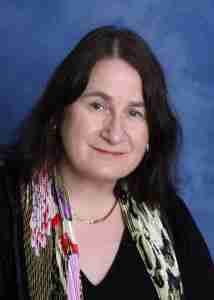 Danielle Salamon ARMCM GRSM (Course Director)
After 28 years of sterling work, Muriel Levin retired from directing Holiday Music, and Danielle took it over from 2018.
Danielle is an experienced recitalist, as a solo player, as a song accompanist and as a chamber musician. She is a past winner of the Mozart Memorial Prize and has been staff accompanist to the BBC Young Musician competition and to the Dartington Summer School. For several years she held a post at the University of Sheffield as Convocation Pianist in Residence, performing frequently with the Lindsay String Quartet and teaching many excellent students.
Danielle is a well established London piano teacher, with a particular interest in the training and development of gifted young pianists.  For many years she has taught at the Royal College of Music Junior Department and more recently also at the Purcell School.  She also mentors other piano teachers and other interested adults and has run an enthusiastic Piano Group (of adults) since 2001. She has also presented several weekend courses on the lives and works of famous composers. She has been an examiner for the ABRSM and a festival adjudicator.
Both in 2009 and 2012 she undertook tours in Australia and in New Zealand where she gave lecture recitals on various aspects of piano technique and repertoire,  as well as masterclasses. 
Danielle is currently engaged in a Mozart Piano Concerto project in London, and is hoping to complete the entire series, the seventh and eighth concerts in the series will be in February and October 2020.
T
onie Berger (Vocal Consultant)
After obtaining a LRAM in singing teaching and LTCL in singing performing Tonie continued her studies with Roy Henderson – Kathleen Ferrier's teacher and then Helene Isepp – Janet Baker's teacher.
She has performed over 40 operas with many companies which include Covent Garden, Glyndebourne, Phoenix Opera, and with the English National Opera.  Whist pregnant she sang Yum Yum in the Mikado at the Old Vic Theatre- her costume hiding her bump.
Today, Tonie specialises in teaching singing and giving Lieder recitals.
Rachel Erdos
Rachel Erdos (Violin)  is music director and teacher of violin at Colourstrings Music School. She has a British Kodály Academy certificate in advanced musicianship and is trained in the Colourstrings approach by its originator Géza Szilvay.
Aside from Colourstrings, Rachel is director and conductor of the intermediate National Youth String Orchestra. She also teaches on the string pedagogy course at Birmingham Conservatoire and works with young students on the autistic spectrum at the Applied Music Research centre at Roehampton University. Rachel is a teacher of the Alexander Technique and works in this capacity with Peter Stark on his courses for conductors. She teaches chamber music for Holiday Music and plays in a number of chamber ensembles and as a freelance violinist.
Rachel has an MA in music from Oxford University, where she was an instrumental scholar. She studied the violin with Diana Cummings in London and Tom Williams in Montreal on a scholarship from the Countess of Munster Musical Trust. During this time she was a member of the National Youth Orchestra and leader of the Britten-Pears Orchestra.
Iain Laks
Iain grew up in Canada and America and moved to the UK as a teenager, pursuing musical studies first at boarding school in Exeter, then Birmingham Conservatoire and the Royal College of Music.  He currently works as a piano teacher and ABRSM examiner in and around London, in addition to both solo and ensemble concert playing.  His recital programmes also feature original compositions, including a set of variations on the Canadian national anthem, a Russian fantasy entitled Ya Sibiryachka, and a piano sonata completed in 2019.
He is connected to the UK-based Scriabin Association and takes part in their concerts which feature the piano music of Alexander Scriabin, a particular interest of Iain's.
Iain lives in north London with his wife, who is a violinist and his duo partner, and two daughters.
Muriel Levin B.Mus ARCM (piano) gave up her mathematics studies at Glasgow University for music, winning all available prizes, as well as the Royal Scottish Academy of Music's major piano scholarship. It was at the Royal Northern College of Music that she first worked with the distinguished Greek conductor/pianist George Hadjinikos, who profoundly influenced her development as a musician and teacher. She has performed widely in the UK and abroad, and has given several broadcast recitals. In partnership with the late Carola Grindea she gave courses on "A Healthy Approach to Piano Teaching".
In the past she has taught piano in the Junior Departments of the RNCM and the RCM, as well as being an ABRSM examiner and adjudicator. She now teaches at Colourstrings Music School.
In 1990 she founded the HOLIDAY MUSIC residential courses which have won a devoted following worldwide, with students returning year after year.
"Muriel Levin's special gifts as a teacher … set Holiday Music apart from other courses."  (Classical Music)
Pamela Moody
Pamela completed a 4 year performance course in cello and composition at Trinity College of Music in London. She was awarded the Gertrude Norman Prize for Chamber Music and the Chappell Composition Prize. Over 40 years, Pamela has taught the cello and coached Chamber Music, mainly at North London Collegiate School and Harrow School, and for a few years at the Junior Department of Trinity College of Music. She recently made a well earned retirement from school teaching, but continues to teach privately.
Sophie Rivlin
After studying at Cambridge University and the Royal Academy of Music, Sophie specialised in chamber music with a 'Quartet Masters' under the Maggini Quartet and Sir Peter Maxwell Davies. Since then, she has toured widely as a chamber musician across the UK and abroad at festivals in Portugal, Sweden, Finland and Palestine and has recently founded the Oliveros Ensemble. In addition to traditional concerts, Sophie performs in two groups that are UK pioneers in presenting chamber music imaginatively to audiences (and young audiences) via the means of theatrical concerts. TROUPE and MishMash Productions work with directors and designers to produce fully staged shows. This year, TROUPE will tour venues including Wigmore Hall, RWCMD, Theatre Clywd and Oxford Lieder Festival. Sophie is musical director with MishMash Productions after joining them via a collaboration with Aurora Orchestra. Their three shows, including the award-winning SMILE, have repeatedly toured the UK including Kings Place, National Centre for Early Music, Gulbenkian and to the Big Bang Festival in Dublin. Sophie teaches the cello privately and at Lady Eleanor Holles School where she also regularly coaches chamber music. She has led workshops for Aurora Orchestra,Two Moors Festival and at the Mehli Mehta Music Foundation in India where she also founded the Singing Tree Choir.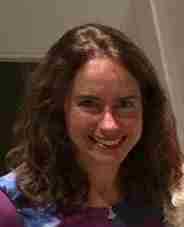 Lucy Waterhouse
Lucy Waterhouse, born into a family of musicians in London graduated from Cambridge University before finishing her violin studies at Guildhall and finally Indiana University in USA.  Eager to travel more after performing worldwide with the ECYO (European Community Youth Orchestra) Lucy took a job in the Arctic North of Norway, before living in Oslo. Back in London, Lucy has enjoyed an extremely varied free-lance career playing in and touring with many of London's orchestras including the Philharmonia, BBC Symphony, London Mozart Players, City of London Sinfonia, English National Opera, Orchestra of the Age of Enlightenment. As a chamber musician she has performed with the Fitzwilliam String Quartet, extensively with Tango Volcano – the band she started in 2001 and more recently with Almagro Ensemble.  Lucy teaches violin and chamber music at Junior Trinity, coaches yearly at NCMC (www.ncmc.org) and is involved with Apollo Music Projects, bringing live music into Primary Schools in Hackney & Tower Hamlets. She is a founding member of Highbury Opera Theatre and lives in Islington with her Norwegian husband and daughters.
---
Nadia Lasserson B.Mus(Lond),ARAM,GRSM,ARCM (multi-piano session)
Nadia is an experienced performer of lieder, chamber music and concertos. She has recorded the rarely-heard Mendelssohn Concerto for Violin and Piano and the Schubert Notturno with violinist Peter Fisher. She performed Beethoven's Triple Concerto and  Piano Concerto no 2 in Bb with the European Doctors' Orchestra (founded by her husband Dr. Michael Lasserson ten years ago) in the Cadogan Hall and in Bangalore. She recently performed Mozart's Coronation Concerto, her seventh in a project to play them all. Nadia teaches at the Royal College of Music and Trinity College of Music Junior Departments in London and at JAGS girls school and privately.
Nadia is the founder of "The New London Piano Quartet! (a piano quartet of 8 hands at 2 pianos and previously known as Piano 40, the only group of its kind in the UK and they have had 31 works composed especially for them).  A firm believer in the value of ensemble playing for pianists her publication "Piano Needn't Be Lonely"  a guide to over 400 pieces of Chamber Music and Multipiano  Repertoire –  is now in its third edition
She is the Organising Secretary for EPTA (European Piano Teachers Association), founded by her mother, Carola Grindea, 40 years ago.
Frankie Papadakis
(biography and photo appearing soon)
Course Assistant and Resident Pianist
Richard Calder (LTCL) studied piano with Muriel Levin and George Hadjinikos. An experienced chamber musician and improviser, Richard has been a vital member of the Holiday Music team for many years now. He is available to form ensembles with course participants at an advanced level.

Administrative Assistant
Hannah Olbrich (BMus) studied cello and piano at Chetham's School and then the Royal Northern College of Music in Manchester. She now works in the RNCM library, teaches the piano, and loves accompanying. Hannah also arranges music for Special Virtuosi, an orchestra of severely disabled children and adults.